Typ: Sztuka świeca
Materiał: wosk parafinowy, wosk parafinowy
Funkcja: pachnące
Kolor: wielokolorowy, różowy, biały, żółty, czerwony, niebieski, fioletowy, pomarańczowy, zielony.
Kształt: Filar
Ręcznie: Tak
Użyj: Dekoracja domu
Miejsce pochodzenia: Hebei, Chiny (kontynent)
Nazwa marki: Aoyin
Numer modelu: AY10-P
Nazwa produktu: Niestandardowa pachnąca dekoracja świecy pieńkowej
Nazwa przedmiotu: świeca pieńkowa
Rozmiar: niestandardowy rozmiar
Zapach: zapach niestandardowy
Pakowanie: 32 sztuk / karton, 48 sztuk / karton
Zastosowanie: bary, dekoracje ślubne, imprezy, urodziny, dekoracja domu
MOQ: 5000 sztuk
Logo: Dostosowane logo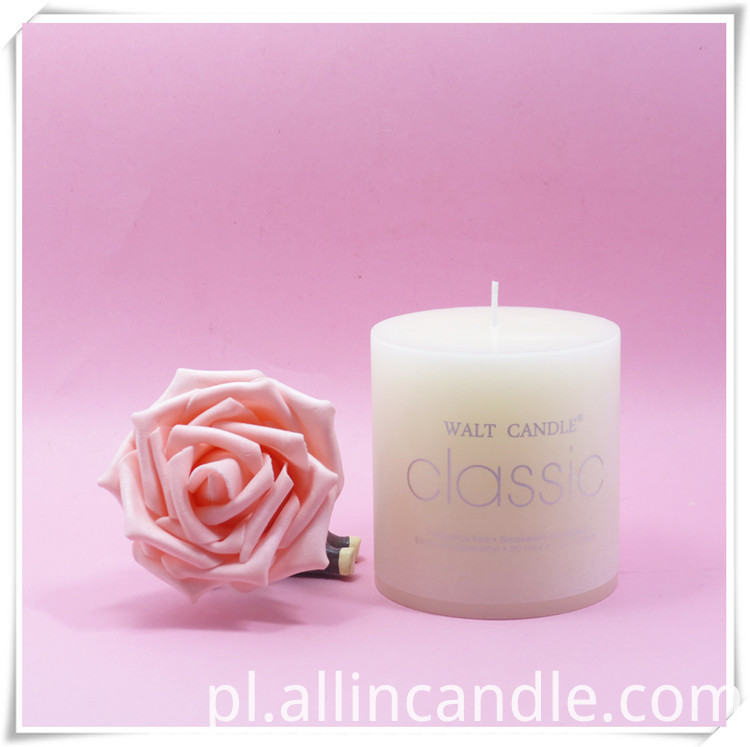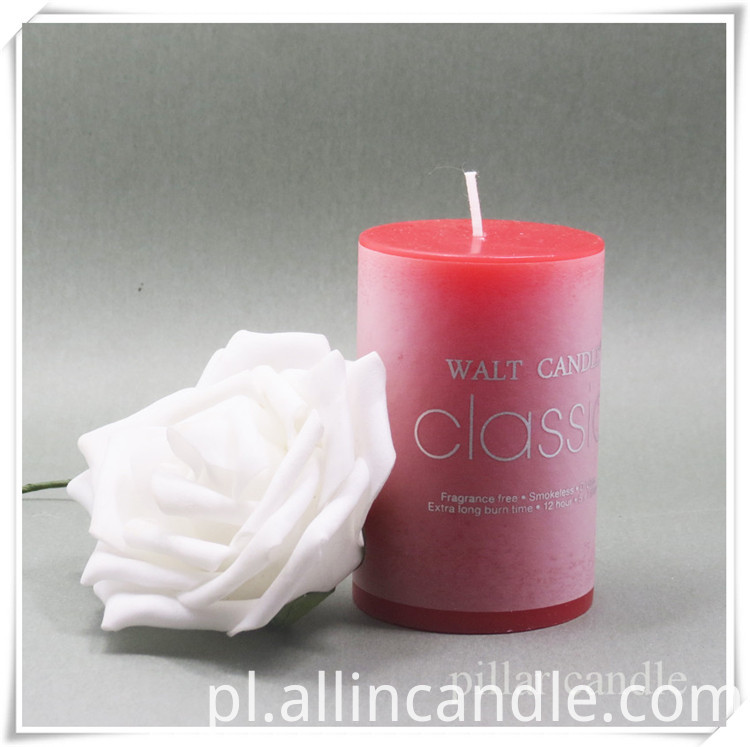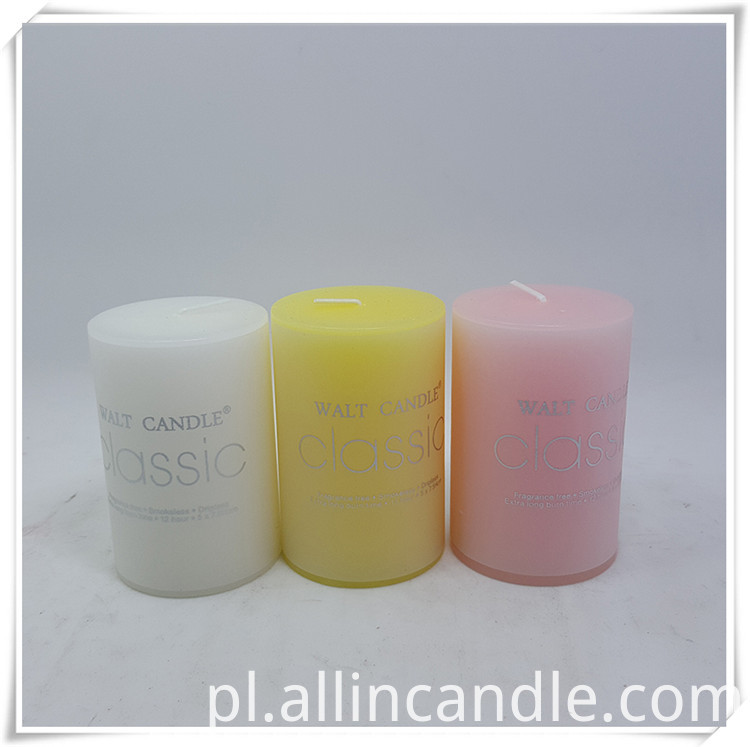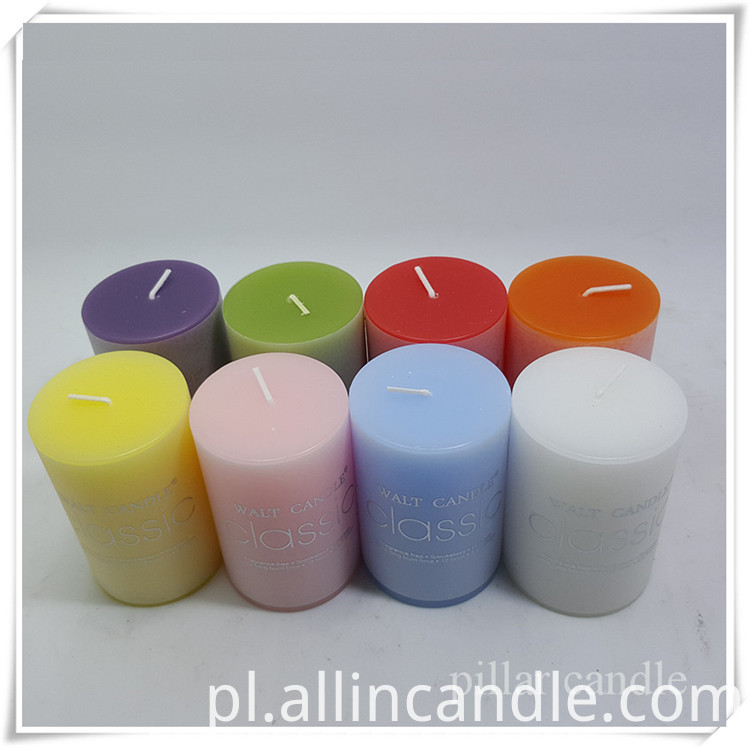 Item

Pillar candles

Material

58℃ Paraffin Wax

Color

Pink, White, Yellow, Red, Blue, Purple, Ivory, Orange,Green.

Or According To Customer`s Request.

Size

D3.6CM, 5CM, 7CM, 7.5CM, 15CM;

H5.6CM, 6CM, 7.5CM, 10CM, 12.5CM, 15CM, 20CM, 22.5CM

Or According To Customer`s Request.

MOQ

5000Pcs

Scents

Rose,Vanilla,Lavender,Apple,Lemon,Ocean,Strawberry,Cotton,Mango,Mulberry,

Peach,Pineapple,Sunflower,Bamboo,Cherry,Orange,Blueberry,Coffee,Chocolate,

Melon,Blackberry,Cinnamon,Citronella.

Or According To Customer`s Request.

Feature

Eco-friendly

Non-toxic

Smokeless

Free Sample Is Available

OEM/ODM Accepted

Quality Comply With European

And American standard.

Use

Bars, Wedding Decoration, Parties, Birthday, Church, Home decoration,

Festival, Christmas, Dinner, Romantic And So On

Packing

32Pcs/Carton, 48Pcs/Carton

Or According To Customers Request.
pakowanie i dostawa
Szczegóły pakowania: papier siarkowy; karton.
32 szt / karton; 48 sztuk / karton.
Czas dostawy: 20-25 dni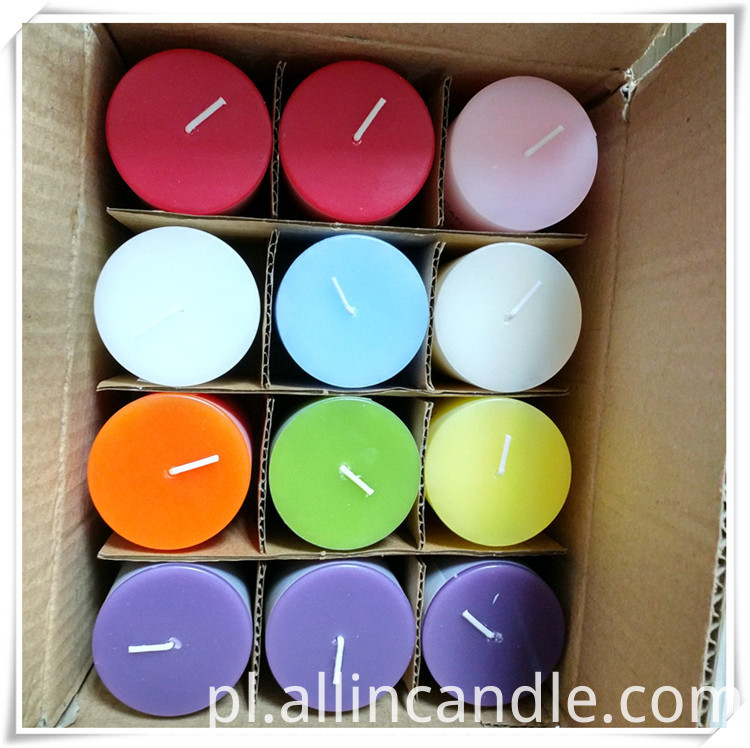 Wysyłka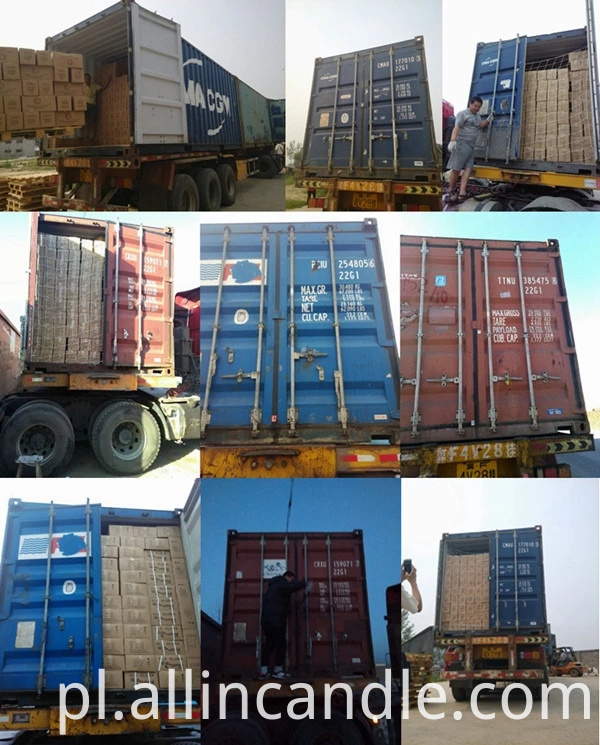 Nasze usługi
1, niestandardowy kolor
2, zapach niestandardowy
3, niestandardowy rozmiar
4, logo niestandardowe
5, 24 godzin intymnej usługi online
6, szybka dostawa
Kategorie o produkcie : Świeca filaru